The Frankfurter Allgemeine Zeitung (FAZ) describes how our research on novel plagiarism detection methods and blockchain-backed decentralized trusted timestamping facilitates combating plagiarism and other forms of academic misconduct.

Click on the image above for accessing a zoomable version of the complete article.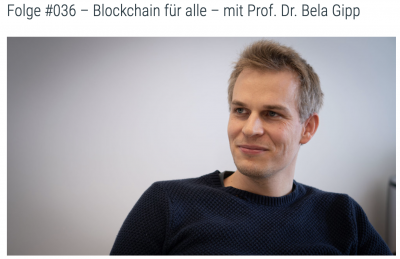 To listen to the podcast by Bergisch.io (in German), please chose one of the following links:
or on Bergisch.io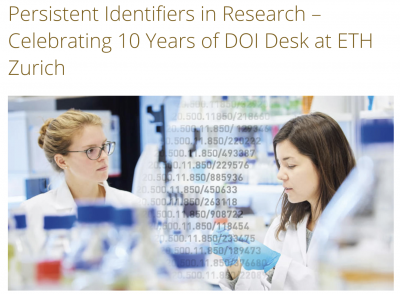 ETH Zurich's DOI Desk is organizing a full-day event on "Persistent Identifiers in Research" to celebrate its 10-year anniversary.
Persistent Identifiers (PIDs) help ensure the discoverability of digital objects on the Internet. For example, the assignment of DOIs (Digital Object Identifiers) for scientific publications has become a common practice in many disciplines. PIDs have become increasingly important to scientific research. Especially as the scientific publishing industry embraces digitization, the need arises to make referenced works permanently retrievable and interconnected.
The presentations at ETH Zurich will focus on current use cases for persistent identifiers in research, as well as new ideas, developments and initiatives for the future.
Together with other exciting speakers from Switzerland and abroad, Bela Gipp has been invited to present his research on Trusted Time Stamping via the Bitcoin Blockchain.
The event will take place on Friday, 13th September 2019 at the ETH Zurich Library.
Attendance is free of charge. If you wish to attend, please register ahead of time.
Trusted time-stamping can be very useful, but it is crucial to understand what it can prove and what it cannot prove. Timestamping can only prove that the time-stamped data, such as a photo, a video, pdf, etc. already existed in the very moment it was time-stamped.
So what are potentially suitable use-cases for time-stamping?
– When you hire a rental car or move into a new flat and want to document pre-existing damage.
– When you use a dashcam camera that time-stamps the video stream in real time.
– When you want to prove that you already knew something at a certain point in time.
However, just having a time-stamp of an idea doesn't automatically prove authorship. If person A tells person B about an idea, person B could still time-stamp the idea and claim it was their idea. Therefore, don't share an idea without time-stamping it first.
It is also possible to take a photo, manipulate it, and subsequently time-stamp it. A time-stamped photo doesn't mean that is hasn't been tampered. You would have a valid time-stamp of a manipulated photo.
There is no easy answer to the question of whether a time-stamp would be accepted in court. There were cases when they were accepted as proof, but this doesn't mean that every court will accept blockchain-based time-stamps as this is usually up to the judge.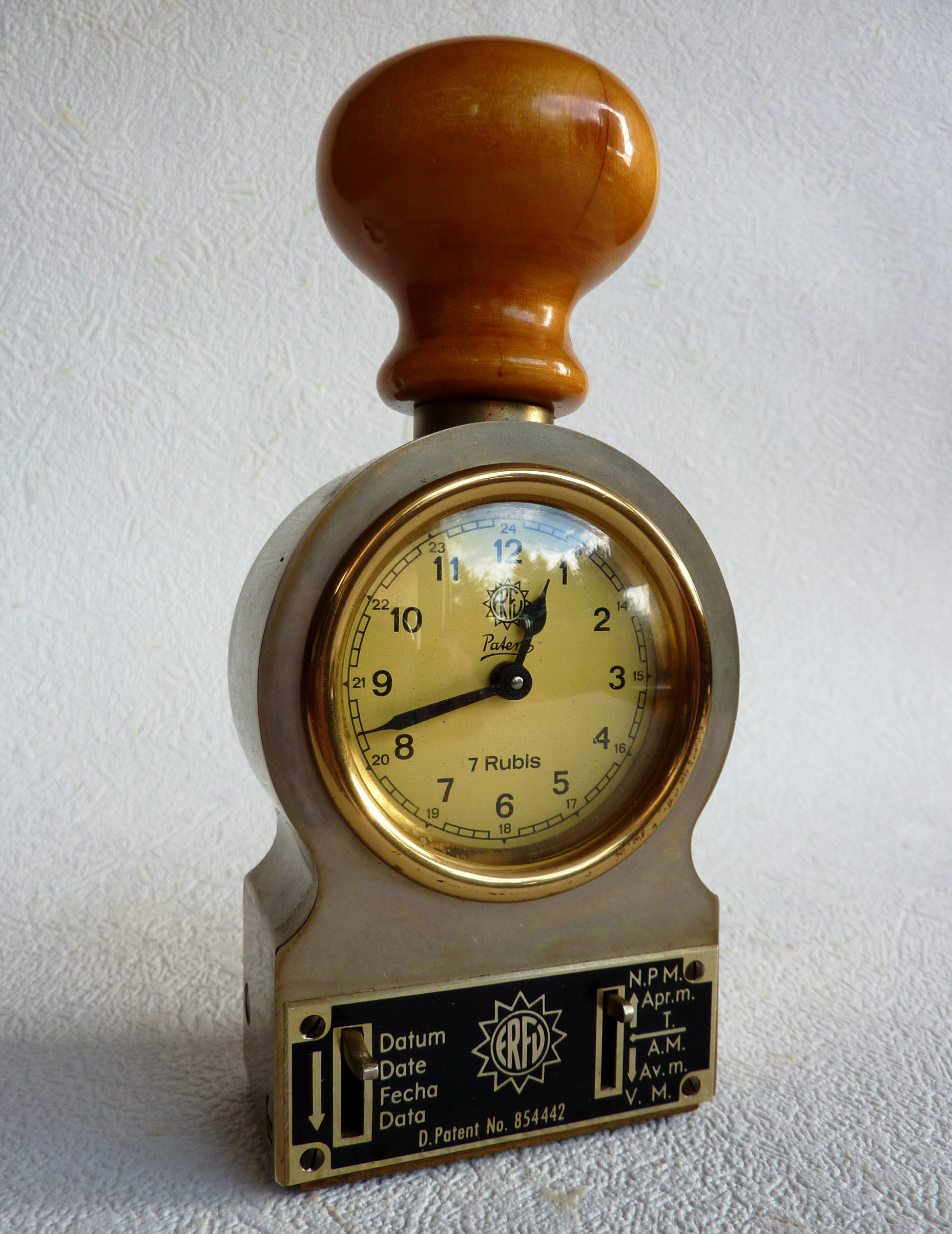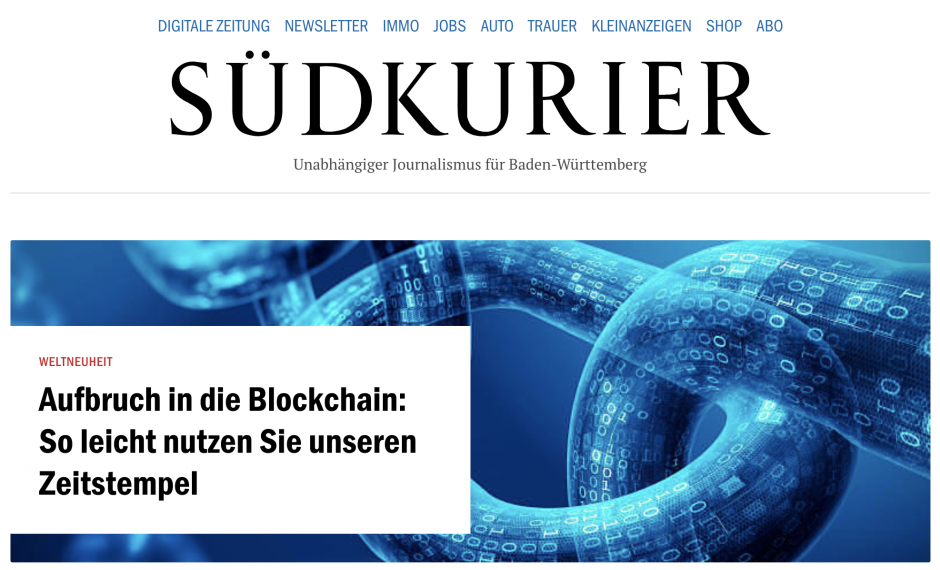 Our startup, the OriginStamp AG, now collaborates with the German Newspaper Südkurier to offer their readers our Trusted Timestamping Service.
Here you find articles reporting about this collaboration:
June 2019
"Die Blockchain ist ein digitales Notizbuch"
Source: Südkurier
Read more
Wie die Blockchain unser Leben besser macht: So kann man mit der Technologie Geld sparen und Streitigkeiten vermeiden
Source: Südkurier
Read more
Nie wieder Angst vor Hackern, Fakes und Fälschern: Die Blockchain als neuer Durchbruch in der digitalen Welt
Source: Südkurier
Read more
Mit der Blockchain hilft der SÜDKURIER seinen Lesern
Source: Südkurier
Read more
Wie die Blockchain unser Leben besser macht: So kann man mit der Technologie Geld sparen und Streitigkeiten vermeiden
Source: Südkurier
Read more
Der SÜDKURIER geht in die Blockchain: So leicht nutzen Sie die Vorteile unseres neuen Zeitstempels
Source: Südkurier
Read more
"Bits für ein besseres Leben": Wie ein Kreuzlinger Startup die Blockchain zu den Menschen bringt
Source: Südkurier
Read more
DPA: Zeitung bietet Lesern einen digitalen Tresor an
Similar articles appeared in:
Zeitungsleser als Zeugen: Wie ein Thurgauer Softwareunternehmen Fotos oder Filmen einen fälschungssicheren Stempel aufdrückt
Source: Tageblatt.ch
Read more
"Südkurier" will mit Blockchain-Notarfunktion Abonnenten locken.
Source: Turi2
Read more
Older articles
Ein digitales Notizbuch
Source: Südkurier
Read more
Videobeweis via Blockchain
Source: BTC echo
Read more
Digitale Papierstapel verändern unser Leben
Source: Die Welt
Read more
NDR Info – Bitcoin
Source: NDR Info
Read more
Die Verkettung der Welt
Source: Spektrum der Wissenschaft
Read more